The Big Circus: Chapter One
The Big Circus is one of our reality-based stories it can be in more ways to be related to everybody's life. But the twists and troubles we all land once in a time in everybody. We all mostly pass by these recurrent happening in our daily life. Yet some take lessons and the rest just go with the flow repeating the mistakes. To just start the story let me introduce the lead Character which is a girl. A story from the POV of a girl. This is by far The most awaited and anticipated story that every man wanted to read. So signing in your extremely annoying host SuyalWanish. Following is the plot of the story, just a quick fix.
One thing I am confronted with each one of my readers is that woman, girl, lady, or any other reference. Each of them has this spirit that no human or even an organism has. It is the Consistency that they have. Be it anything from giving birth or love. I would not say marriage but who am I to say I am just a host. further to the reason why we are here.
The Big Circus: It's all about fun and fantasies that are going in a girl's mind. SO here we begin. Sara a girl from a small town got shifted to a new metro city with a decent job. And here at her house back in the time when she was a kid just a flashback. Bell rings.. and hurray its the last board exam shouted all the kids. And were enjoying each other's company for the last few times. And at the corner Sara coming out of the principal's office as she was caught for showing her sheet to a boy in her class. but due to her grades and her behavior she got a clean chit. While coming out of the principal's office the boy who she was showing the paper. He says thank you for saving my A** Sara and on the other hand, thank you for showing me the paper otherwise I could have barely passed. Take care and see you around. I know it is quite a cliche and repeated but to hell with it I am just a host. Further…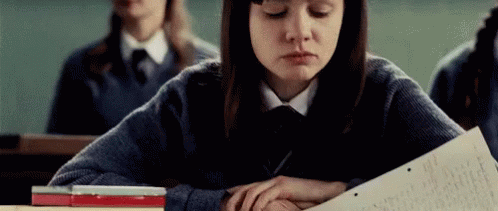 The Big Circus: She comes home all upset and many things on her mind. From why I did that and how can you be so dumb. and a lot of other things and here comes her friend matt and says so what's up to how was your exam. She lifts her face and says yeah good. But in her mind she was like "fuck! no! not you now. should I tell him no leave it. But he is my friend ohh! god". Listen I got fucked up today at the last exam I got caught but shit why did I do that I showed my sheet to a boy says, Sara. To this matt says no worries you got off and by the way, you did a kind of charity. And this causes for celebration let's go to my house and have something to eat and a few drinks. they went and meanwhile, they were in the car Sara wasn't talking as she was having a lot on her mind. She was in her mind and was like Shit! why! how could! F***! but thank god nothing much happened. I will not do this Shit again. never. now I will never talk to that guy. but what's his fault? no, it's all his fault. nevermind I swear to god to not repeat it. and the car stops and Matt says what's with you you look strange. hop out and let's get in the house. And she says ok you go I am just coming. And he says ok.
The Big Circus: Here I might be wrong in portraying the exact but what can I do I am just a host. And now to the present day. she is all packing her luggage for the new city. and here comes her mother and says all the BS that every mother says like not to stay out in the nights. eat food on time. Take proper sleep. do not talk to boys. and yes do not fall in love and it could be destroying. She in her mind ohh! please I know I don't need a lecture. I am just dying to go there. Hurray now new life and everything new. And replies no mom take no tension I will be fine.
The Big Circus: Amigos that's all for today let me tell you its a long story so be patient if you wanted to stop all the non-sense BS that a girl has to go through in her entire life with keeping many things in her mind as she also has to take every step with a lot of precautions. And rest you know because we live in different communities with different perceptions. And the problems that come in every girl's life.
To know more continue on sylwritingflicks.